How to Root & Interop Unlock the​ Windows 10 Mobile devices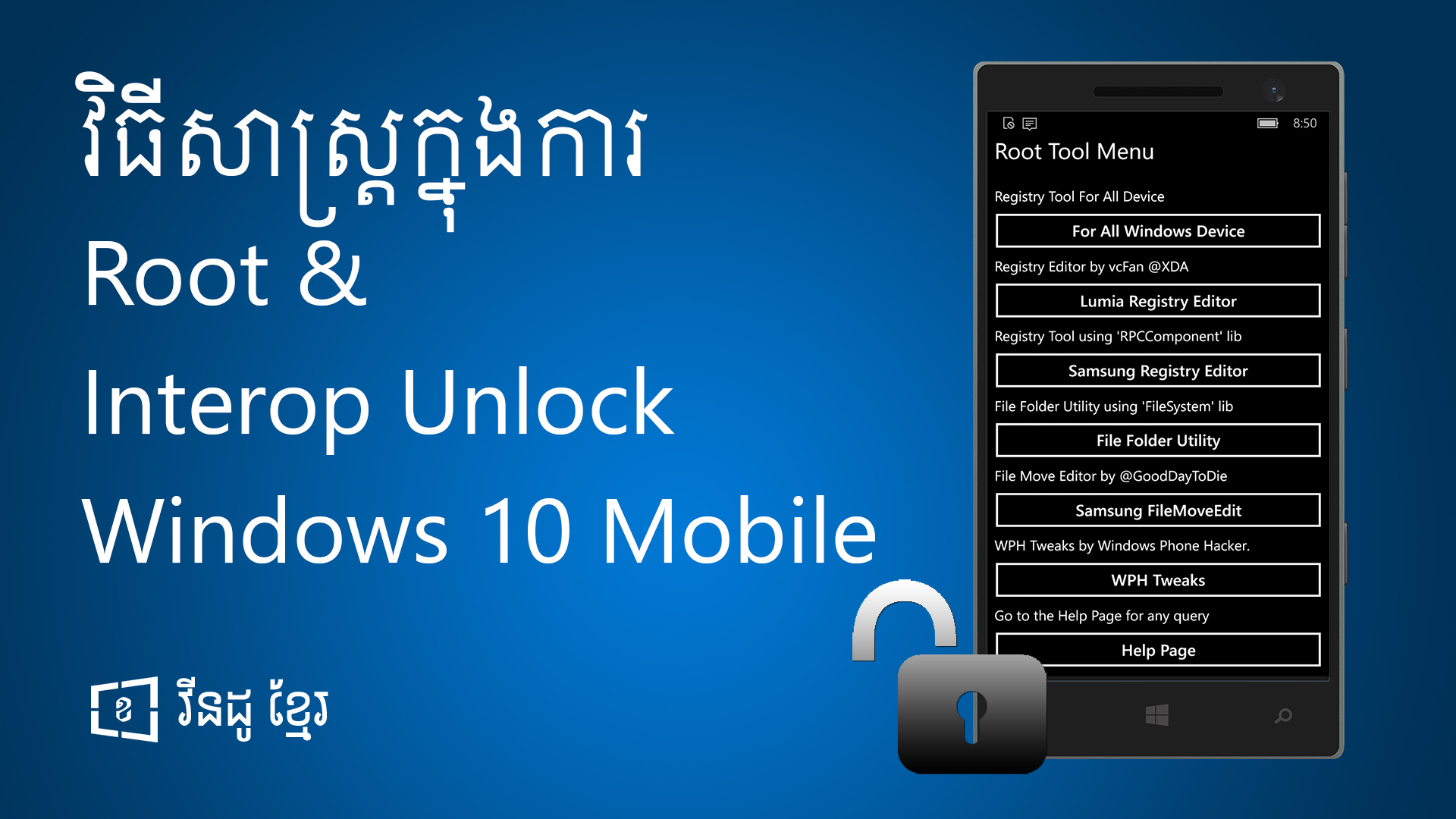 There is a good news for Windows 10 Mobile users, today XDA forum group have released a tool that allow you to root or interop unlock your devices that running Windows 10 Mobile.
What is the Meaning of Root and Interop Unlock?
Most of the time every operating system, jailbreaking on iOS or rooting on Android are the method that allow you to install apps without Store (generally the paid cracked apps).
For Windows Phone or Windows 10 Mobile operating system also has this ability since Windows Phone 7 and Windows Phone 8/8.1 that allow you to install apps (.xap) even crack or licensed to your devices. However, this method was allowed only to developers with a limitation of 10 apps only.
Besides that Microsoft also has another option "High-Privilege" app capabilities that allow an app has the ability to modified system files on your phone. However, this such option is for OEM Developer only.
Root or Interop Unlock is a term that are used since Windows Phone 7 in a meaning of overcome all limitation above.
How to Interop Unlock on Windows 10 Mobile
The following steps are confirmed by using Windows 10 Mobile Build 10166 and Build 10512។ So in order to  Interop Unlock please follow this steps:
On your phone go to Settings > Update & Security > For Developers
Check on Developer Unlock Mode.
Download Root Tool.xap
Connect your phone to your computer
On your computer open Application Deployment
In Target box choose your Device
Click on Browse to pick the location of Root Tool.xap and click Deploy
On your phone open the Root Tool
Click on Yes, I Understand!
And click on the second button named Lumia Registry Editor
Click on … to open Menu and choose templates

Check on Interop/Capability Unlock to delete all limitation above
Check on Full FS Access with MTP to enable System Files when you connect to your computer

And click Apply
Video Tutorial
You can check out this video below to see all steps in action:
For more information please go to XDA Forum.
Related Articles
Comments ()