Top 12 Must Have Microsoft Surface Pro 4 Accessories
Are you looking for Surface Pro 4 accessories? Check out our recommended 12 must have accessories that will make your Surface Pro 4 even more productivity.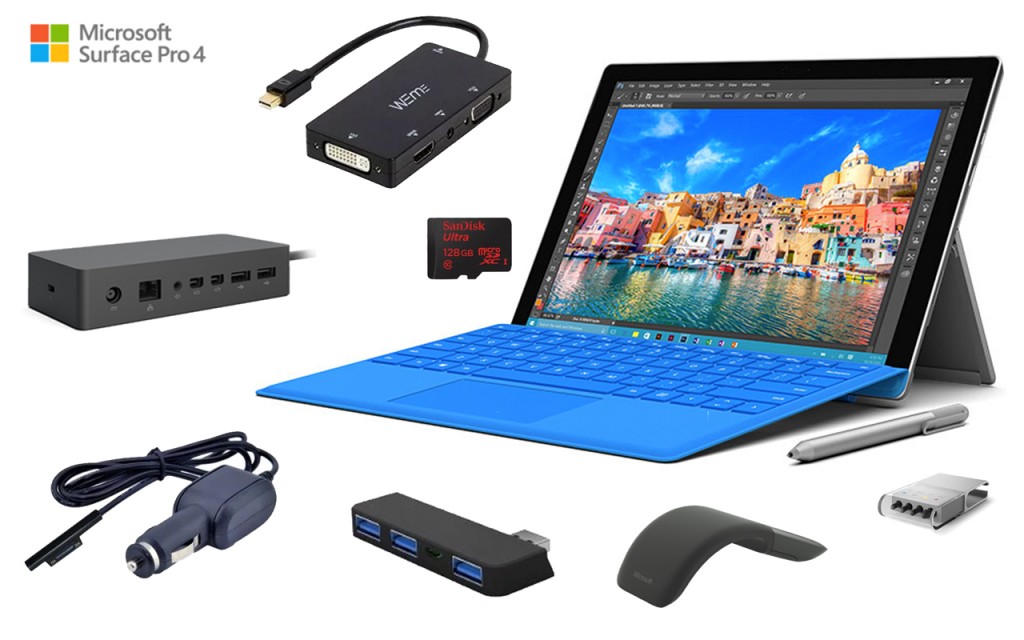 The Microsoft Surface is the first series of personal computing were introduced by Microsoft on June 18, 2012. The most recent model of Microsoft Surface line is the Surface Pro 4 that just released on October 26, 2015. It has a lot of improvement to it's previous generation, the Surface Pro 3.
The Surface Pro 4 has changed almost everything while maintaining the existing blueprint. It has a larger 12.3″ screen size along with a sharper 2,736 by 1,824 resolution around 267 pixels per inch. It has a better performance and battery life by using the latest processor Intel sixth-generation Skylake with 3 configurations, Intel Core M3, Intel Core i5 and Intel Core i7.
To make your Surface Pro 4 become even more powerful and efficient, Windows Khmer would like you to check out these 12 must-have accessories:
1. Microsoft Surface Pro 4 Type Cover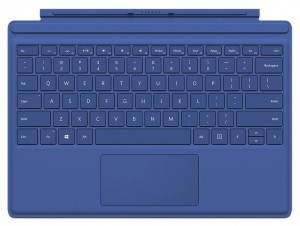 Microsoft Surface Type Cover is the most important accessory that can fulfill the meaning of the versatility of a laptop and tablet. The new Surface Pro 4 Type Cover has a 40% larger trackpad than in the previous Type Cover. The trackpad is now made of a smooth glass that makes you feel much better when you swipe on it.
Surface Pro 4 Type Cover has increased space between keys makes it easier and faster to type. It has a longer key travel make your typing more natural and softer. Besides that, it has included 2 new keys, a Print Screen key, and a Contextual Menu key.
2. Microsoft Surface Dock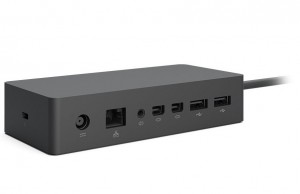 Microsoft has decided to change the form factor of the new Surface Dock by replacing the mounting stand of the old design with a new small brick design. It can transform not only your Surface Pro 4 but also Surface Pro 3 and Surface Book into a full desktop PC using a single cable.
The new Surface Dock comes with four high-speed USB 3.0 ports, a gigabit ethernet port, an audio output, a power port and two Mini DisplayPorts which claims that it can support two 4K displays.
3. SanDisk Ultra 128GB microSDXC UHS-I Card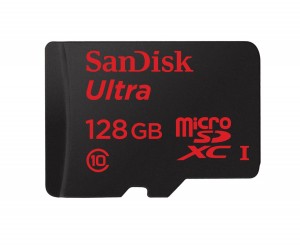 By inserting an extra MicroSD, you can expand more storage of your Surface Pro 4 or you can it for data backup. Surface works with standard microSD card formats including microSD, microSDHC, and microSDXC.
This Sandisk microSD features a class 10 speed rating as it can support faster data transfer speed up to 80MB/s great for playing 4K videos. This Sandisk microSD has a great protection with waterproof, temperature proof, shockproof, X-ray proof and magnet proof. It will add an extra 128 GB of storage to your Surface.
4. Microsoft Arc Touch Mouse Surface Edition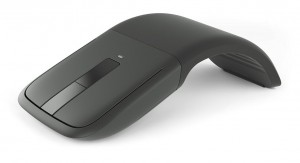 Microsoft's Arch Touch Mouse Surface Edition is a perfect companion for your Surface Pro 4. It features the same matte black designs and a flat design best for portability.
This mouse using Bluetooth 4.0 wireless connectivity that will work seamlessly with your Surface Pro 4. It uses BlueTrack technology that will almost any surface. It has a unique touch strip that responds precisely to the speed of your finger movement.
5. URBAN ARMOR GEAR Surface Pro 4 Case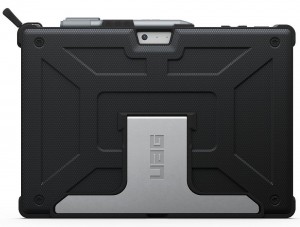 The Urban Armor Gear Surface Pro 4 case features an extreme protection for your Surface Pro 4 from serious drops and scratches. It has built-in Surface Pen storage and an aluminum stand with 5 angular positions.
This case does not block any ports and buttons. It works perfectly with your Surface Pro Type Cover.
6. ArmorSuit MilitaryShield – Microsoft Surface Pro 4 Matte Screen Protector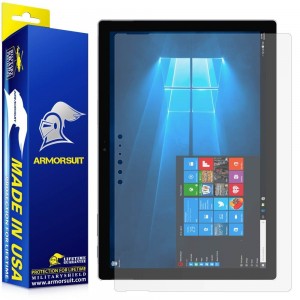 The 12.3 inches on the Surface Pro 4 is so much beautiful. To maintain this beautiful screen for a long last, you will need a strong screen protector.
This ArmorSuit MilitaryShield Matte screen protector is specifically designed for Microsoft Surface Pro 4. It will protect your device's screen from scratches, bubble Free, significantly reduces dust, oil and fingerprint smudges etc. It also features exceptional clarity and UV protection to prevent yellowing
Another great about for this screen protector, if this screen protector becomes scratched or damaged, you can claim a free-of-charge from the manufacturer that located in the USA.
7. Surface Pen Tip Kit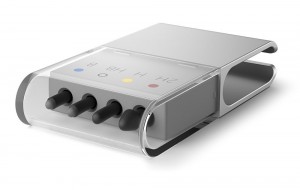 The new Surface Pen for Surface Pro 4 has major improvements including more pressure sensitivity (1024) and replaceable pen tip.The default pen tip that came along with the Surface Pro 4 is an HB pen tip.
This Surface Pen Tip kit has 4 pen tips allow you to better customize your drawing or your writing. Those available pen tips 2H, H, HB, and B differ by the pencil softness.
8. USB Hub 3.0 With Optional External Power Supply By Juiced Systems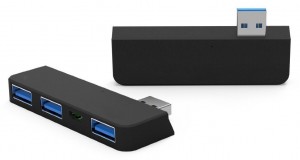 This USB Hub is a great choice for your Microsoft Surface Pro 4 because it is designed specifically for the Surface Pro 3 and Pro 4 Tablet. It has 3 full-size USB 3.0 ports that can maintain the full speed of your original USB 3.0 port on Surface Pro 4.
This USB Hub also included a micro USB port for connecting external power supply when you need more power for connecting high-powered devices such as connecting multiple external hard drives, speakers, USB fan, and so on.
If you're looking for more options please check out our Top 5 Best USB Hub for Surface Pro 4 Reviews.
9. Microsoft Surface Power Supply 65W V4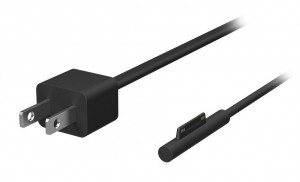 The original charger that came along with the Surface Pro 4 is a 36W power adapter that is fair good for charging your Surface. Microsoft has introduced a unify 65W power adapter that will support all Surface Pro 3, Pro 4 and Surface Book.
This power adapter has a higher watt power that will definitely quickly charge your Surface. The power adapter's design is just like the original Surface Pro 4 tablet which has a USB charging port for charging your phone at the same time.
10. Kissmart® Car Charger For Microsoft Surface Pro 4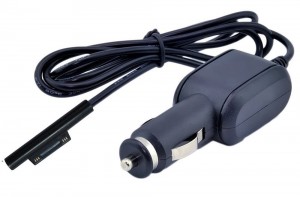 Are you using your Surface Pro 4 as your main travel machine? This Kissmart car charger can level up your Surface Pro 4 battery while you are on the road.
This car charger is designed specifically for your Surface Pro 3 and Pro 4. However, for Surface Pro 4, it supports only intel Core i5 and Core i7 model while does not support intel Core m3 model. This car charger also uses I/C Chip technology that can prevent your Surface's battery from overcharging.
11. WEme 4-in-1 Mini DisplayPort to HDMI/DVI/VGA Adapter Cable with Audio Output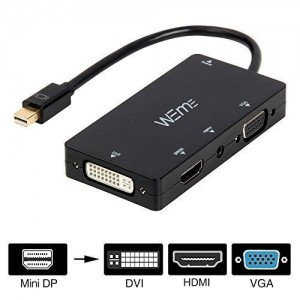 Surface Pro 4 and Surface Dock use only MiniDisplay port for connecting to the external display. If you have an external display with a different port, you will need an adapter.
With this WEme adapter allows you to display content on a monitor, HDTV or projectors with DVI, HDMI, and VGA port. This adapter can output with a max resolution of 1920×1200.  It also has an audio out port for connecting to your external speakers too.
12. Qi-infinity™ 35,000 mAh Powerbank with 4 Ports Fast Charge USB and DC port for Surface Pro4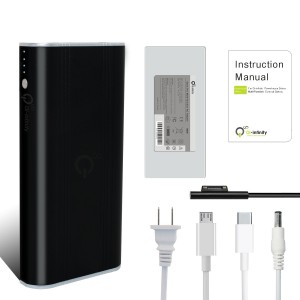 If you frequently work for a long time at somewhere that doesn't have a power source for your Surface Pro 4, It's a good idea to carry a power bank that can power up your Surface along with you.
The Qi-infinity power bank features a large 35,000 mAh capacity and 12V and 15V DC output for Surface Pro 3, Pro 4, and even Surface Book. The surface charging cable is already included in this product package.
Conclusion
Those are the top 12 must-have accessories for Microsoft Surface Pro 4 so far. With Type Cover, Surface Dock, Surface Mouse, and microSDHC card will significantly increase your Surface Pro 4 performance, storage, and productivity. While case and screen protector will keep your Surface device last longer and still beautiful when you need it.
Related Articles
Comments ()